Legrand Unity Home Systems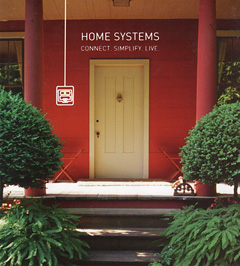 The Unity Home System is more than just a home control solution. It's a way to maximize your home's potential by allowing it to respond to your lifestyle. Through a variety of intelligent individual systems – such as lighting, intercoms, cameras, and multi-room audio – Unity places the power of control right at your fingertips.
Cameras help you monitor loved ones and protect against intruders. One-touch lighting control sets the perfect scene for any occasion, while multi-room audio lets you enjoy the sounds of your favorite artists inside or outside the home. Cutting edge intercoms make room to room communication as simple as pressing a button, and mobile access keeps you connected and in control of your home regardless of location.
Unity is convenience, simplicity, communication, personality and peace of mind, all wrapped into one stylish package. Bring your home to life. Unity – need and desire, together at last.
Your Home, Your Way
The technology options for your new home are designed to work individually or together. Customize a package just for you, choosing the features that make the most sense for your lifestyle and budget.
UNITY HOME SYSTEM
Combine intercom, camera, lighting and temperature control multi-room audio to take complete control of your home.
ENTERTAINMENT
Home Theater—Kick back with family or entertain in style with your own home theater.
Audio—Fill your life with music with a whole house audio system.
COMMUNICATION
Intercom—Keep your family in sync with easy hands-fee intercom communication throughout your home or screen the visitor at your front door.
Internet—Stay connected with wired or wireless whole-home high-speed Internet.
Telephone—Transform one phone number into multiple lines to make running your home-based business a breeze.
COMFORT
Camera—Keep a watchful eye on your home and lived ones with a visual monitoring system.
Lighting—Radio Frequency lighting allows you to control lights, ceiling fans and small appliances from anywhere in your home.
The Smartest Home on the Block
Structured wiring is the backbone of the modern home. From there you can add controls for Internet access, intercom, whole house audio, home theater, video surveillance, and more.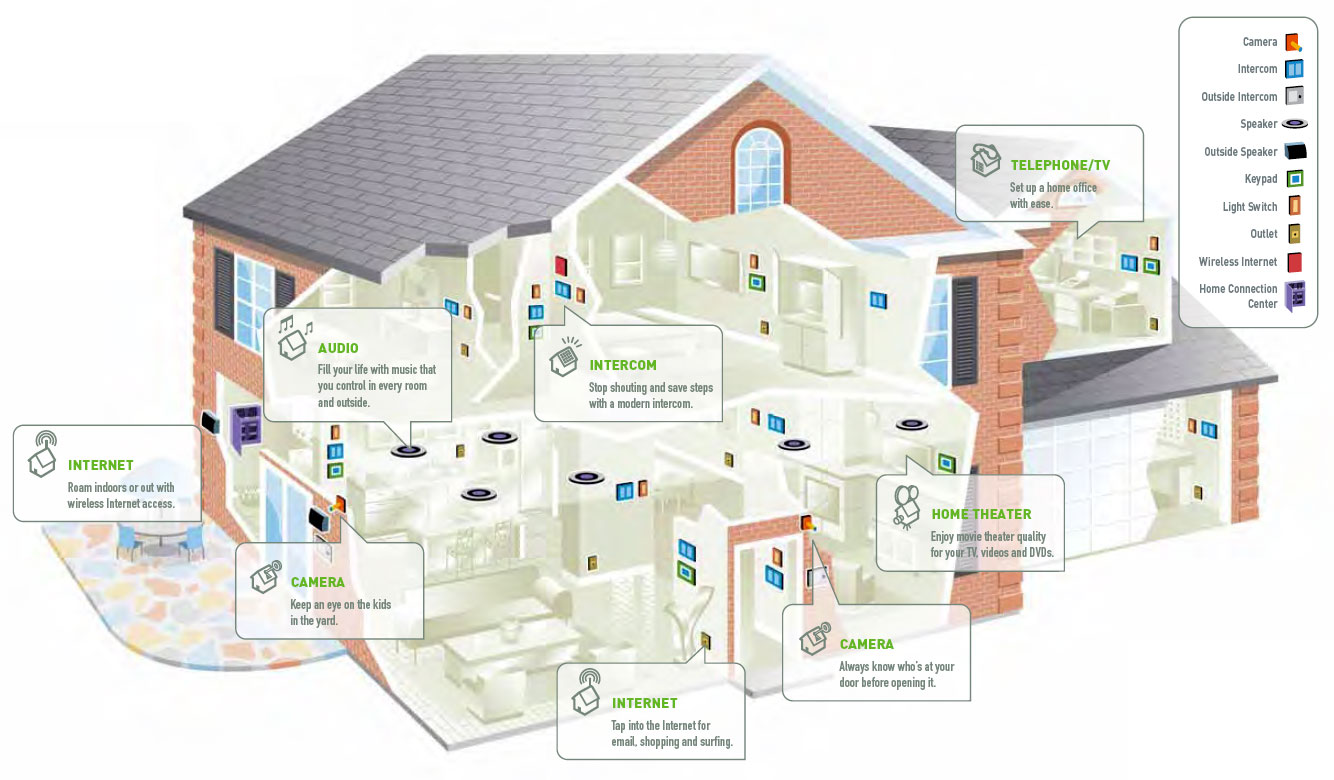 Click to enlarge.